Services
Short term and long term homestay
Group homestay
Summer/seasonal school camp
Cultural exchange program at local American school
Custom group program (add button for group rate inquiry)
PRM Homestay Services
Los Angeles Office (Main)
27230 Walnut Springs Ave.
Santa Clarita, CA  91351
661-476-6502
Premium@PRMHomestay.com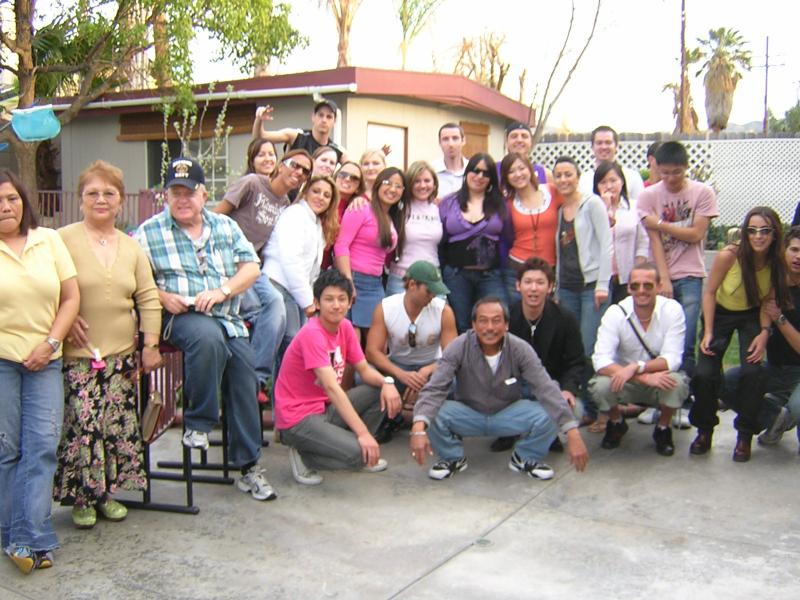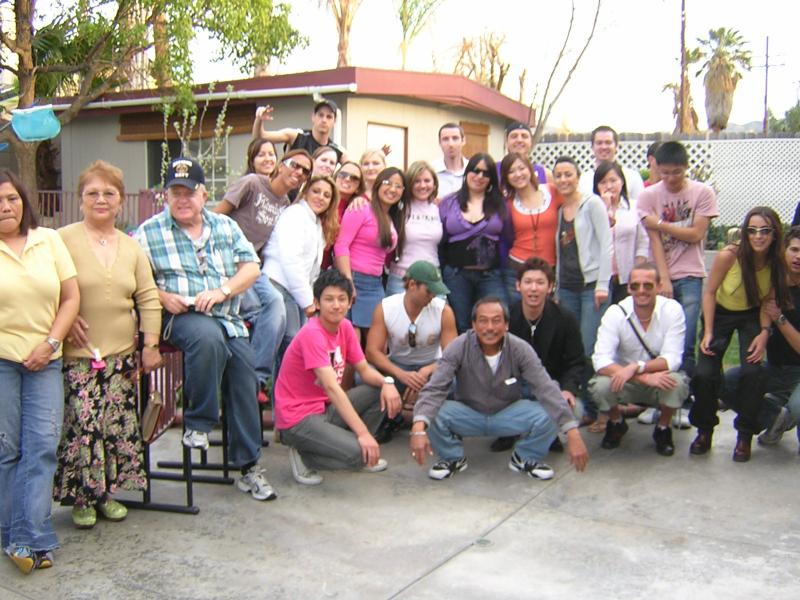 PRM Homestay helps international students find American families to live with while studying or visiting Southern California. Through our homestay program we promote cultural understanding because it's in the American home where we connect the rest of the world. 
Our mission is to be the premier Homestay provider in California by serving the homestay needs of international students!
 PRM Homestay encourages the local community to host international students during their studies here in California. We work with foreign recruitment agencies, tour groups, universities, school districts, and educational organizations to assist in short term and long term housing solutions
What We Do
Our host family network can be found all over California:
40+ Host Family Members in San Diego.
40+ Host Family Members in Orange County.
30+ Host family member in Yorba Linda
50+ Host Family Members in South Bay Areas; Manhattan Beach, Redondo Beach, Long Beach, Gardena, Carson & Torrance
35+ Host Family Members in Los Angeles.
50+ Host Family Members in Santa Clarita Valley.
Other Cities available upon request.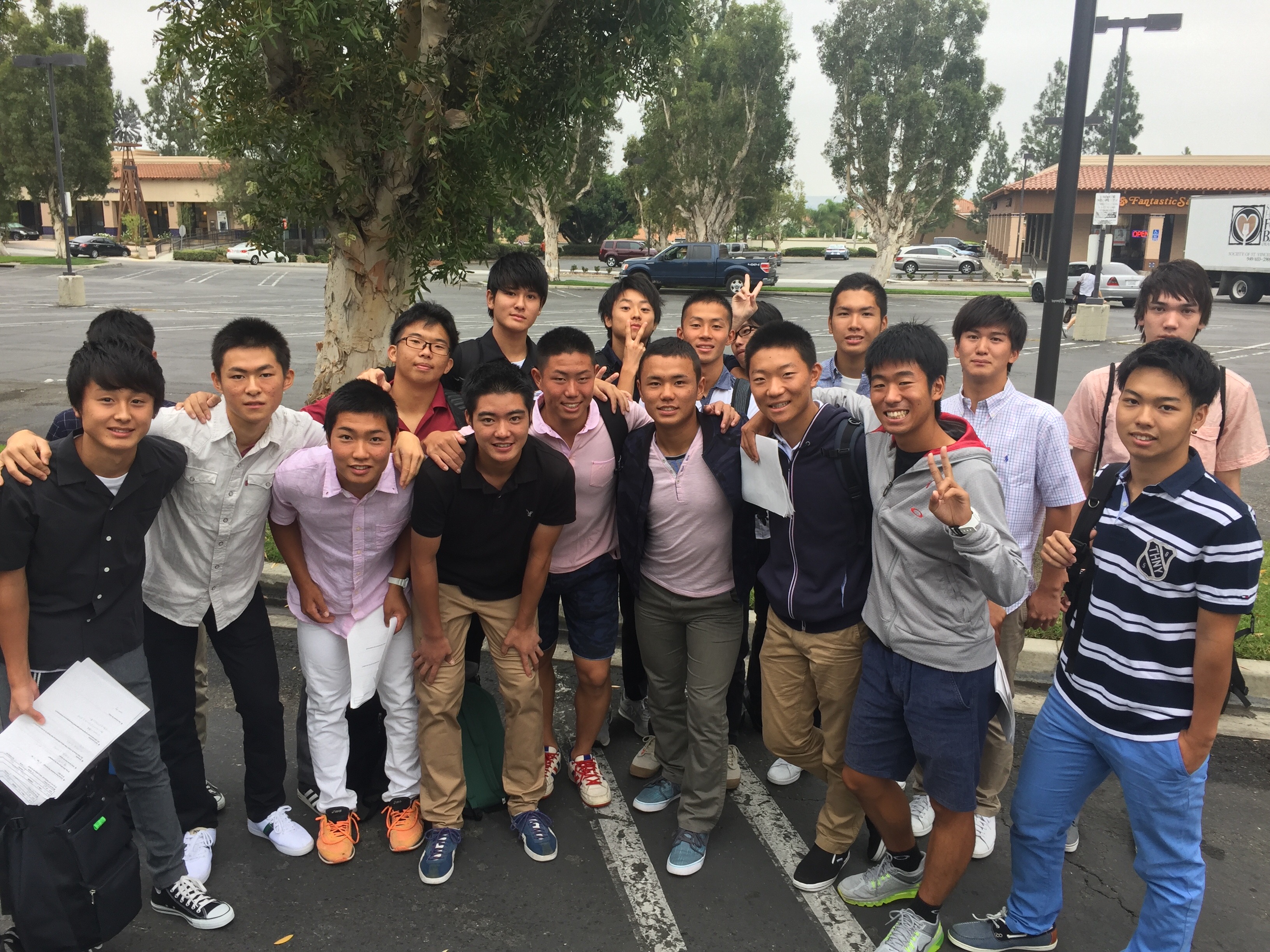 We specialize in individual placement as well as group bookings.
Daily school transportation available.
Our host families are knowledgeable and experienced in accommodating students from all over the world of any age.
Free consultations
Award-winning service
Satisfaction guaranteed
Documentary Photos of PRM Homestay International Students from all over the World who came to America. For more photos please visit PRM Facebook and add us a friend.
Graduation Day Japanese Students COC
International Students from Japan. 
Hard work turns our dreams to reality.
Thank you PRM Homestay!
7歳娘と母でおよそ1週間程滞在させていただきました。 コーディネーターのレミさんは日本人なので、事前のメールでのやり取りが日本語でできて出発前から安心でした。
ホストファミリーのお姉ちゃんがとても面倒見がよく、娘も英語だけでなく、面白いアプリやゲームを教えてくれたり助かりました。
ご近所のお友達と自転車に乗ったり、日曜日に教会に行ったり、柔術教室に参加させてもらったことが思い出深いです。娘にとっても、今までで1番楽しいホームスティとなりました。寛容で親切なが家族に感謝しています。また是非行きたいです。
(Translation)
Myself and my 7 year old daughter homestay for a week.  The coordinator is Japanese so I was able to communicate to plan for my homestay in Japanese which was very helpful. Host family was so kind.  The daughter of host family really took care of my daughter.  She played with her, introduced her to neighbors.  My daughter even got to try out for local Jujitsu class.  It was the best homestay experience we ever had.  We are truly glad to have met nice host family.  We want to go again!
Naoko
They are like a real family, very friendly and fun people who can't stand laughter.
And I was looking forward to dinner every night.
Shopping in the mall with the whole family was fun.
I was able to participate in churches and parties.
I had a lot of experiences.
Hinaki
My host family was very happy and fun. Their family is very kind and made me happy. We went to church activities and we love to shop. I learned about the American lifestyle which is different than my own.
Arisa
I was with two previous host families before moving into Richard's family.
I was not sure if I can feel comfortable in the family but I learned that they are perfect and nice. They take me to play basketball, go to the market and spend a vacation with their parents. The food was great and delicious. It was an incredible experience. If I have one more chance, I will live there again.
Eason G.
When I arrived to US, I did not have a place to stay due to my school failed to find me a homestay in time.  I was so worried because I had to stay in a motel.   That's when I found about PRM Homestay.  When I called them and told them how worry I was in this foreign country and needed a homestay right away, they found me a host family and picked me up immediately from the motel.  I was able to fit in right away with the host family.  They welcomed me warmly.  My worry was immediately gone when I moved into PRM's host family.  The host included me to family outing, spent the holidays together.  I always laugh alot with the host family, so many great memories.   My memory of studying abroad was what I learned from the host family.  I was so sad when I finished my study and had to go back to Japan.  It has been more than 10 years since I came back, but the host family is still in contact and they are my important American family.  
Manami
We stayed at the host family for 2 weeks during our vacation.  They were very warm family.  Host father played basketball with us and we played many card games with family.  When one of us got a cold during the stay, the host mother made ginger tea and he got better fast.  We want to visit again!
Kiyota & Hiroka
My host family was very kind, trustworthy, and very loving.  They welcomed me and treated me like a family.  I felt like I was home.  Host father loved singing and it was one of my favorite moment when he sang.  I learned a lot while I stayed with my host family, I met many people, it was the best experience of my life.  I miss them!
Asa
My host family was two friendly kids and their mom and dad.   My Bedroom and bathroom were very beautiful. 
They took care of me as if i am a member of their family that made me feel totally comfortable.  When I was getting home, they were always waiting for me in front of the house.  That was how kind they were.  And while I stayed at home, I played with kids, chatting, making cookies….This host family always entertained me.  so when I think about my memories of California, thinking about host family at once.  I enjoyed California as travel but time with them was much more wonderful for me. so my most memorable moments are the times with them especially playing cards with them.
Seika M.
Host family was very friendly and kind.  I went back to stay with them so many time.  The room is very clean.  Their kids gave up their room to prepare a room for me.  I am very thankful every time I visit their home.  They gave me advise on where to go, places only local would know.  What made me happy the most is that they welcomed me like a family and treated me as part of their family.  I was lonely even if I traveled by myself.  They included me to their family event, I got to go and learn local stuff.
Yumiko
We have had the absolute pleasure to work with Richard and PRM Homestay for the last few years. With every program and homestay need, Richard has gone above and beyond with his coordination, professionalism and genuine care for each and every student. Richard and PRM Homestay additionally came through for us on a very last minute need which led to a seamless program due to their diligent efforts. We are grateful to have an agency we can trust without hesitation to work with our students! 
Jayne D.
Oakridge Prinate School
PRM Homestay has been a wonderful partner to our school for multiple years. We appreciate their attention to detail and willingness to help our international families—sometim es with very short notice. The students who have been placed by PRM have expressed that their homestay experiences have been top-notch. 
Shawna R.
Heritage Oak Private School
WANT TO BECOME HOST FAMILY